---
Sustainably sourced FSC bamboo
3x biodegradable bamboo cleaning heads included.

Planet friendly 
Everything from our packaging to our handle and replaceable heads are either fully biodegradable, compostable or recyclable.
The perfect clean...your way
5 smart cleaning modes with 3 pressure settings give you full control.
Charge less & use more 
Month long battery with wireless charging.
Timed to perfection 
The built in timer reminds you to change areas after 30 seconds with a quick pause and will stop automatically after 2 minutes as recommended by dentists.
Simple maintenance 
Our handle is fully waterproof and sealed for easy cleaning, simply rinse or wipe.
What's better than a bamboo toothbrush? An electric one! The ultimate sustainable solution for your teeth. Meet our ultrasonic electric bamboo toothbrush. Choose from 5 different smart cleaning modes including whitening, gum care and polish. 3 pressure settings allow you to tailor your toothbrush to suit you. We include 3 biodegradable natural bamboo heads with recyclable bristles and a cornstarch inner. Soft yet effective for the perfect clean. Our adaptive power technology can keep your ultrasonic toothbrush ready to go for up to a whole month. When it comes time to charge, we've got you covered with our included USB powered wireless charging base. As with our products, we're doing our best to cut down on unnecessary plastic packaging. Your ultrasonic toothbrush packaging is simply cardboard with a fitted paper pulp liner to protect the device and accessories. We're trying to cut down on bubble wrap and plastic bags, so please forgive us if the box has been knocked a little during transit. Rest assured that your toothbrush is well protected!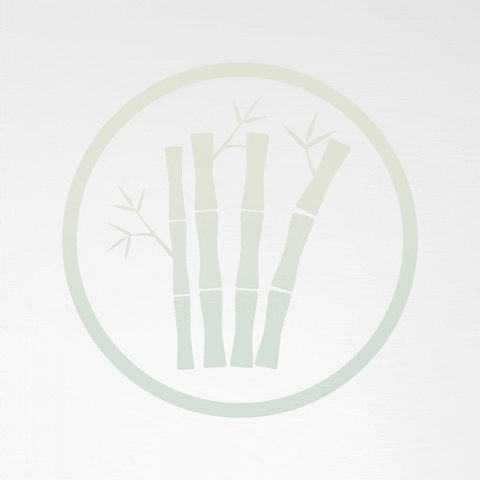 FAQs:
What's in the box?
1x Ultrasonic Toothbrush Handle
3x Biodegradable Bamboo Heads
1x Micro USB Cable
1x Wireless Charger
Do you offer replacement heads?
Yes, you can find our 3 pack of replacement bamboo heads available here 
How does it charge?
Untitled Bamboo charges via USB for your convenience. Simply plug the included USB into the wireless charger and connect the other end to any usb outlet, even a portable battery bank! That makes this electric toothbrush perfect for travel.
How do I change cleaning mode?
Your toothbrush will always start in the last used mode. Simply press the button again within a few seconds to cycle through the modes. Top Tip - long pressing the button will cycle through pressure modes.
So why is the handle plastic?
Ok, so here's the deal: water and electronics don't mix. Bamboo will absorb water over time meaning that the battery, motor and circuit boards inside the handle could become damaged. We're sure you'll agree that when buying a premium electric toothbrush like ours, you're expecting it to last. That's exactly what we expect too! We all know that plastic will last a really long time (that's the problem after all!), and we expect our electric toothbrush handle to be reusable time after time. So in this case, plastic is the ideal material to ensure that your electric bamboo toothbrush is waterproof and will last! Our focus at Untitled Bamboo is to help eliminate unnecessary single use plastic waste like straws, disposable cutlery and of course, electric toothbrush heads! The good news is that your toothbrush handle is fully recyclable, we'll be happy to do that for you if the time comes, or most electronic stores will take any tech from you for recycling. 


Technical Specifications:
Vibration Frequency: 
Setting dependent up to 37500Hz/min
Operating Modes:  
Clean, Polish, Whitening, Gum care, Sensitive - power button cycles through the modes. Press and hold power button to increase/decrease the power (3 settings).
Materials:  
Heads: Bamboo with cornstarch mechanical inner | Compostable - at home or commercially compostable. You can even snap it up and bury the pieces!
Bristles: Nylon & Charcoal (infused) | Recyclable - can be easily removed with pliers or tweezers.
Handle: ABS plastic with woodgrain to match the bamboo heads | Recyclable, but built to last. The plastic keeps the handle waterproof, protecting and prolonging the life of the electronics housed inside (see above FAQ for more info). Widely recycled at all electronics stores.
Packaging: Cardboard box with paper pulp liner. Both fully recyclable. If a shipping bag is required for your order then you can bet it's fully compostable and there's no bubble wrap in sight.
Warranty:
Whilst most of our products are designed to waste away to nothing when you're finished with them, we're still committed to making products that last when they should. Your ultrasonic toothbrush handle comes with a one year warranty against any manufacturing issues. We pride ourselves on our customer service, so if you need to claim under your warranty, we'll replace your handle absolutely free. 
If you need any support at any time during your ownership of your Ultrasonic Bamboo Toothbrush, please feel free to get in touch with us via the contact page or email - admin@untitledstores.com